Add to a list
When to use
Use this pattern when users need to add similar information many times, and check and add more if needed.
When not to use
Do not use this pattern when users need to add different kinds of information that do not relate to each other.
If users only need to add information a couple of times, consider using add another.
How to use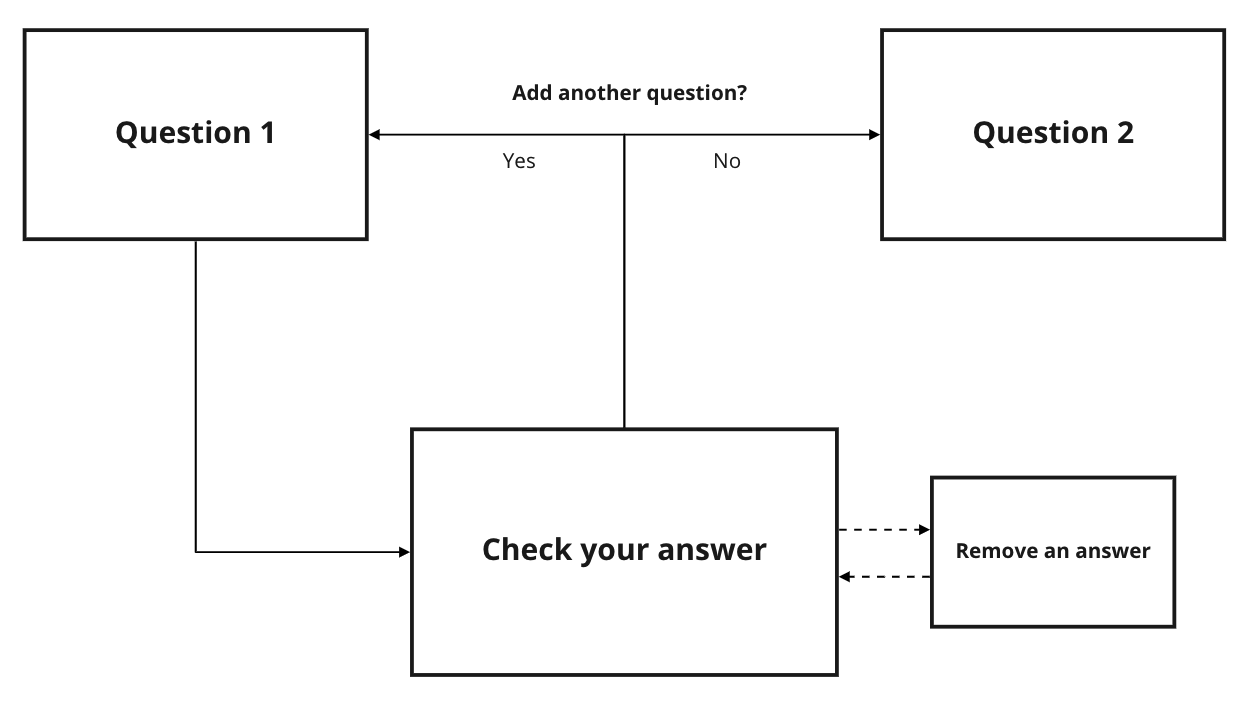 Add things to the list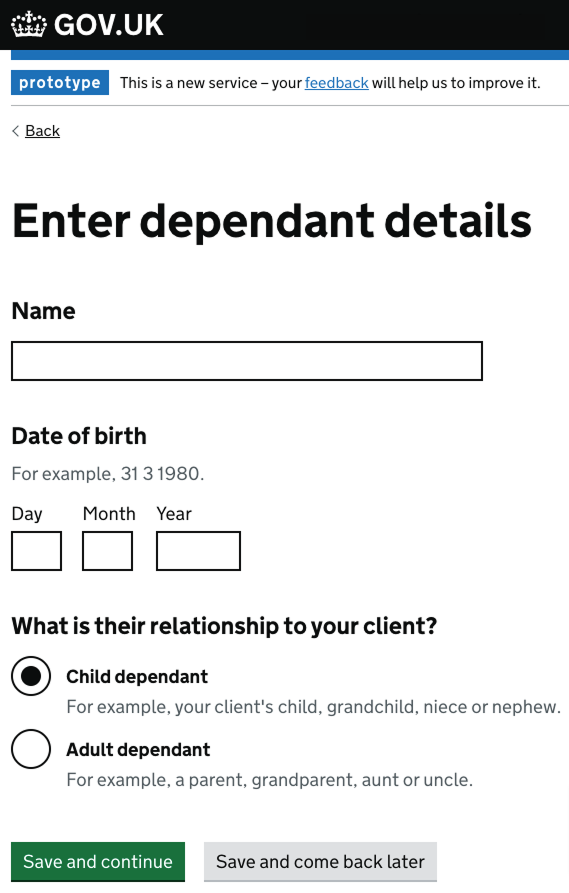 Use a question page to ask users for information you need within your service. This is the information that users may need to add many times.
Use components that best suit the information you're asking for, such as text inputs or radios.
View a summary of what they have added to the list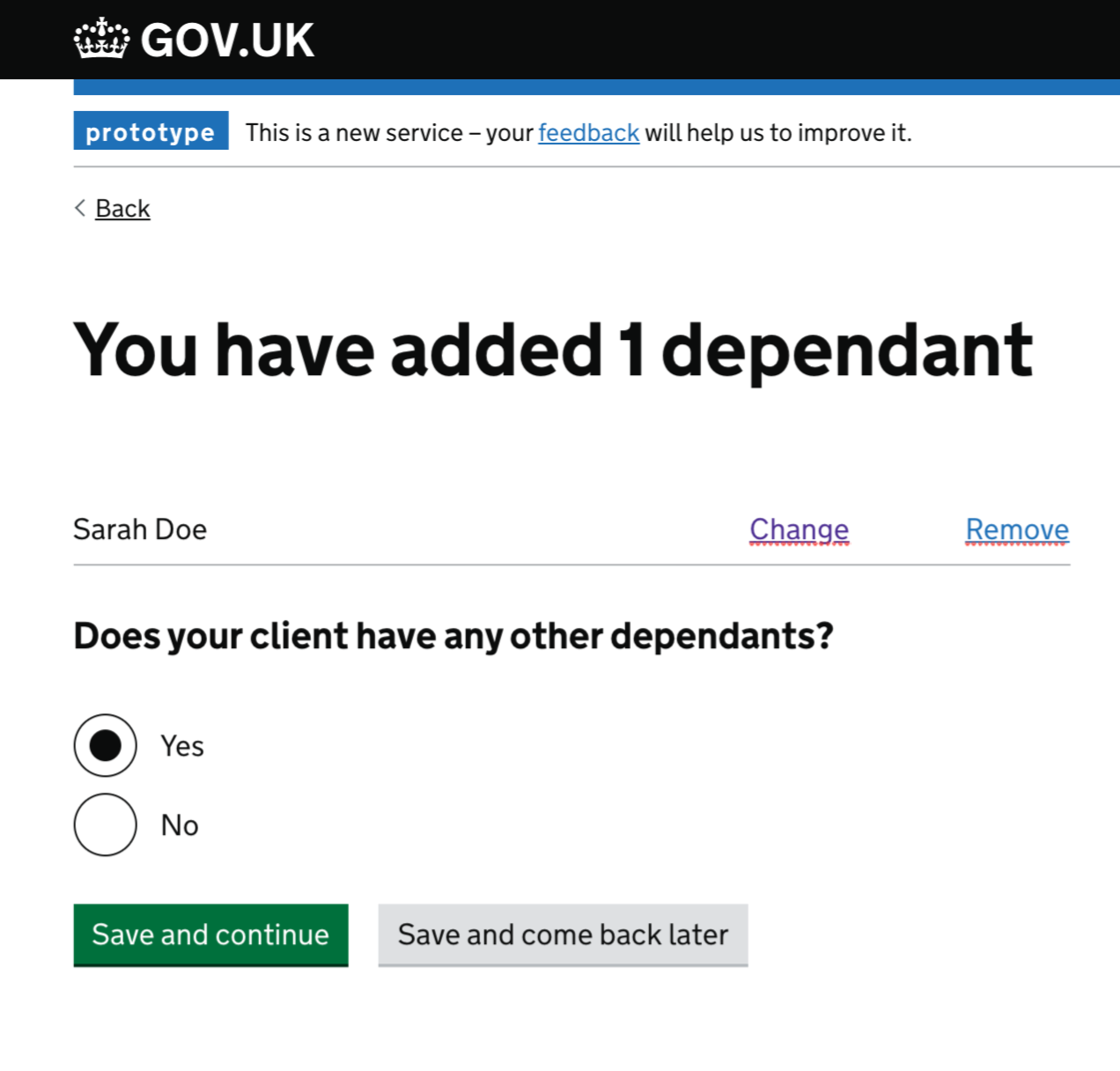 Use summary list to let users view a summary of what they have added to the list.
Use radios to ask users if they want to add more things to the list. Use their answer to take users to the original question page to add similar information, or move to the next question.
You may want to add these links to the summary list:
'Change' link to change things on the list
'Remove' link to remove things from the list
If you use a 'Remove' link, you should ask the user to confirm they want to remove something from the list.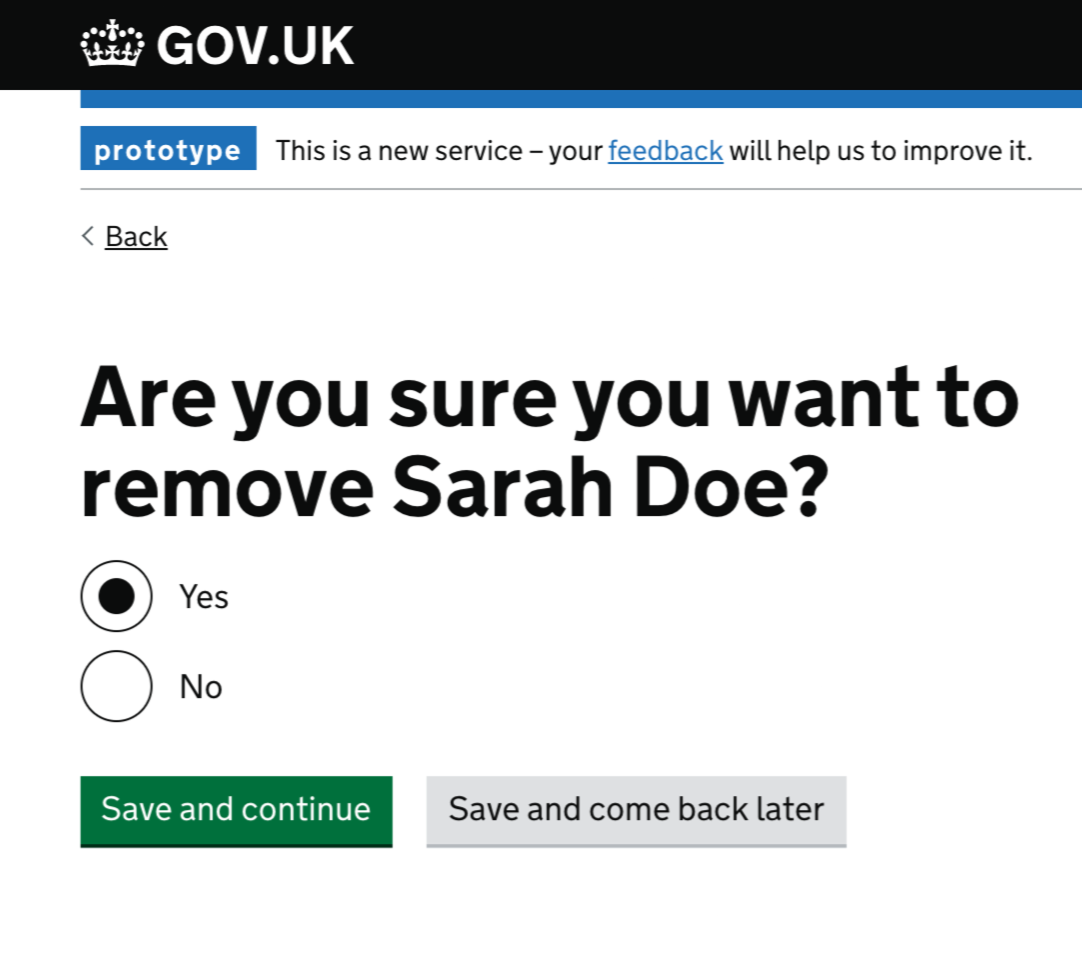 Research
This pattern:
has been usability tested
has had an external accessibility audit with Digital Accessibility Centre (DAC)
is working in a live service (Apply for legal aid)
Contribute
Discuss add to a list on GitHub
Things we don't know enough about
On the list page, should we have the page title large and the question small or the page title small and the question large.